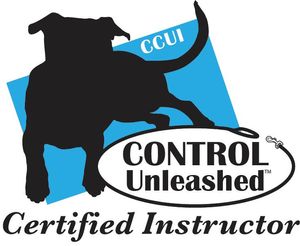 CONTROL UNLEASED REACTIVE DOG CAMP
Sept. 9-11, 2022
Pup 'N Iron Canine Enrichment Center
Fredericksburg, VA  22405
Attendees: Limited to 8 dogs and their people
Length: 2.5 days
Cost: Working Teams $450 (early-bird $379 )
            Auditors $200 (early-bird $150 )
Prereqs:  No prerequisites
Reactive Dog Camp
September 9-11
Fredericksburg, VA
Does your dog bark and lunge at other dogs? Reactive dogs are often excluded from participating in activities that other dogs can. This one-of-a-kind camp is designed with the special needs of these dogs in mind.
We are excited to announce that registration for the first ever Control Unleashed Reactive Dog Camp! Now you can learn how to implement these innovative techniques and revolutionary approach to dog training into you and your dog's daily lives in a safe and  supportive environment. Incorporated into the weekend is information on living with a reactive dog, as well as numerous opportunities to practice how to reactivity reduction.
THIS CAMP IS LIMITED TO 8 WORKING SPOTS! 
For more information, check out the following links:
Read more about Control Unleashed and complete the Reactivity Questionnaire here. 
Camp Registration (below)
COST
Working teams:
$450* (one dog, 1-2 family members)
$379* ("Early Dog" Special – for registrations received before August 10, 2022)
Active auditors:
$200* per person
$150* (for registrations received before Aug. 10, 2022)
*Includes all activities, handbook, snacks, beverages and lunch on Saturday and Sunday.
Accommodations are not included. Off-site, dog-friendly lodging options available. Email for list.
****THIS JUST IN****
We have arranged accommodations at the Quantico Best Western at special discounted rates of $73/night  tax and NO PET FEE for our CU Camp attendees. Call hotel directly to make reservations. Discount code: PNI
For more information, email info@pupniron.com
Submit payment online here.
CAMP REGISTRATION FORM