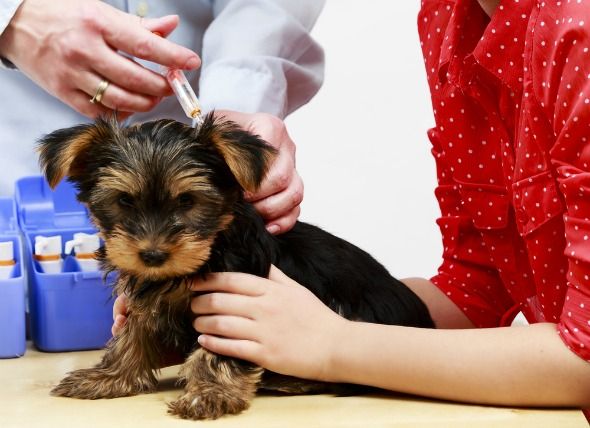 Vaccines
All puppies and dogs attending our classes and programs must be up-to-date with their age-appropriate immunizations. We require distemper/parvo, bordatella (kennel cough) and rabies vaccines (for all dogs over 6 months). and distemper vaccinations. 
Owners are required to bring a copy of their dog's veterinary records to orientation..
Dogs that do not have these required vaccines will not be able to enter the facility.
How old does my puppy need to be to start training?
Getting your puppy started off on the right paw is so very important. Your puppy needs to start learning about the world around him and what you will expect from him. Additionally it is important for a puppy to learn positive, effective social learning and interactions with other dogs. Once your puppy is at least 8 weeks old and has received at least (2) of his puppy boosters and bordatella you can start him in our Puppy Kindergarten right away! We love puppies and encourage them to get started training right away. We agree with the American Veterinary Society of Animal Behavior's position paper on the importance of early socialization.