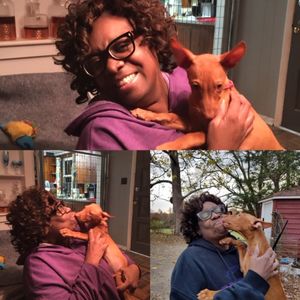 For puppies 6 months of age and younger.
What will your puppy learn?
Basic obedience and manners to get your pup used to following your direction using positive reinforcement and rewards (we never use fear and intimidation!).
Overall problem solving that will make housebreaking easier and show your puppy what is and isn't acceptable behavior.
Impulse control exercises that prompt your puppy to make good choices.
Appropriate games to play with your puppy that are both fun and educational
Guidance for socialization despite social distancing constraints
About Your Instructor:
This course is taught by Laurie C. Wiliams CPDT-KA CCUI CDTI. I have 35+ years experience as a canine educator and behavior counselor. I am the owner of Pup 'N Iron Canine Enrichment Center in Fredericksburg, VA and have beeen successful teaching positive reinforcement methods to my local and international students the past 20 years exclusively. I look forward to working with you!
Next class session kicks off Monday, April 25. Space is limited, so register early and claim your spot.

Oline Puppy Kindergarten Fee:

6 week membership : 
Includes Unlimited Access to Course Materials
NO VIRTUAL CLASSES AT THIS TIME
Or for more information email us at info@pupniron.com