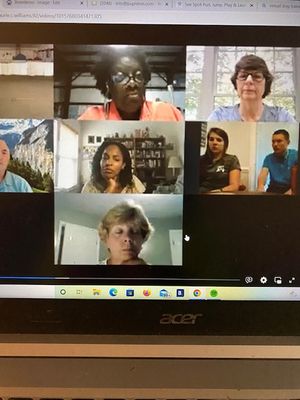 Virtual learning might be a foreign concept to many, but there are many benefits to this format:
1. You can learn at your own pace. 
2. You can go back and review lessons when needed.
3. You can "attend" class any time of day or night, when it is convenient for YOU.
4. You can do it in your pajamas! 
"But what about instructor feedback?" - OUR VIRTUAL CLASSES PROVIDE THAT TOO!
Each class will include access to a private class forum in which you can ask questions, share videos with the instructor, and receive feedback.
We also include LIVE Virtual sessions in real time in which you can see and ask the instructor questions as well.