Is your dog reaching his full potential?
Are you limited on time but still want the best for your dog?


The Pup 'N Iron Day School Canine Enrichment Academy


We know it's tough for pet parents to leave your loved ones at home alone for long hours with little or no social interaction or activity, which leads many of you to search for a "dog day care." We have the perfect program for your dog:
Pup 'N Iron Day School Academy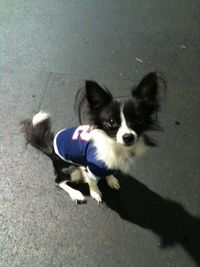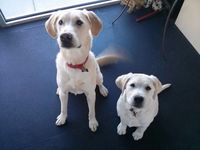 *Pup 'N Iron's dog day school academy is run under the direction and supervision of Laurie Williams  CPDT-KA, a nationally recognized trainer and dog behavior counselor and former VP and board member of The Association of Pet Dog Trainers (the largest professional pet training organization in the world). Laurie implements her extensive experience working directly with dogs and studying canine behavior and pack instinct. Our 
program is specifically designed for the busy family on the go who doesn't have a lot of time, but still wants a well mannered dog. Dog Day School Academy program is so much more than a run-of-the-mill "doggie daycare." This innovative program is for owners who want their dog to learn, exercise and interact with other people and dogs during the day. While you're at work, have our experienced professional trainers work with your dog.
Each day includes:
One-on-one training sessions with an experienced dog trainer in basic behaviors including loose-leash walking, coming when called, sit, down, stay, wait at the door, and impulse control.

Physical exercise, including leash walks, tug, fetch, Fit Paws conditioning and/or swimming.

Recreation. Dogs in our program enjoy learning tricks as well as the basics of dog agility, like jumping and climbing.

Social time, if appropriate. Dog-friendly dogs will enjoy off-leash playtime with each other.

Interactive games with Kongs and food puzzles.

Rest and Recovery Quiet Time
Eligibility:
Dog Day School is open to puppies and dogs over 12 weeks old.
Enrollments available NOW.

Click here to download enrollment application (and prices):

Click here to download veterinary health certificate.


(must be completed prior to enrollment)



Or email more information.