The Pup 'N Iron Day School Canine Enrichment Puppy Academy 


We know it's tough for pet parents to leave your loved ones at home alone for long hours with little or no social interaction or activity, which leads many of you to search for a "dog day care." We have the perfect program for your puppy:
Pup 'N Iron Day School Puppy Academy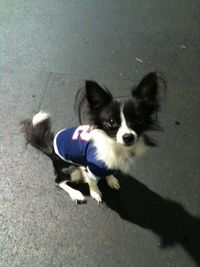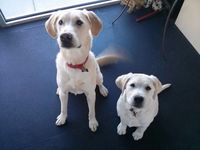 *Pup 'N Iron's dog day school academy is run under the direction and supervision of Laurie Williams  CPDT-KA, a nationally recognized trainer and dog behavior counselor and former VP and board member of The Association of Pet Dog Trainers (the largest professional pet training organization in the world). Laurie implements her extensive experience working directly with dogs and studying canine behavior and pack instinct.
Pup 'N Iron Canine Enrichment Academy is for puppies up to 6 months of age and is held Wednesdays and Fridays, 7:30am – 4:30pm. Our objective is to provide the best possible start for puppies in learning manners and obedience, social skills, and enjoying enrichment activities. Participants must have proof of immunization for: DHPP (Distemper, Hepatitis, Parainfluenza, and Parvovirus), Kennel Cough (Bordetella) and if over 6 months of age Rabies and a veterinarian health certificate on file. The Academy is presented in 4 - week sessions in conjunction with enrollment in our Flexible Training group classes, which is included with academy enrollment
FREE OF CHARGE !
 We want to provide your puppy with every opportunity to learn and be successful through a team approach.
Tuition of $749.00 must be pre-paid in full for each 4 - week session (20% off for second dog, same family enrolled at the same time.) Space and availability is limited and all daily reservations must be canceled a minimum of 24 hours in advance or tuition for that day is forfeited.
Each day of Academy will include the following:
One one one training with our expert trainers
Interactive small group play
Structured ftness and exercise on our specialized equipment
Training and Decompression walks
Mandatory crate rest periods*
*Dogs should be acclimated to a crate/kennel prior to attending
Eligibility:
Dog Day School is open to puppies and dogs over 12 weeks old - 10 months of age,
Space is limited. Email to check availability.



Click here to download enrollment application (and prices):

Click here to download veterinary health certificate.
(must be completed prior to enrollment)

Or email more information.