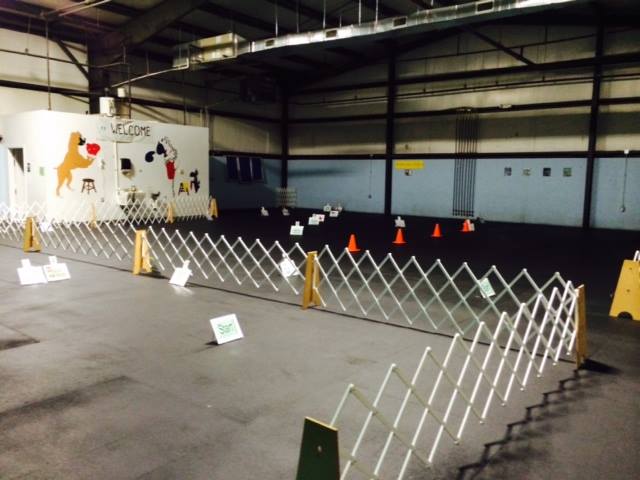 'Twas the Night Before The Rally Trial (mega condensed version)

'Twas the night before the rally trial and all through the facility, all students had left the building, even those crazy for agility. 

The course maps were placed neatly on the tables with care, because soon anxious handlers would be grabbing them from the air. 

The dogs laid quietly sensing they'd been here before, watching their handlers cut hotdogs and cheese sticks galore.

The judges hoped their courses would be both challenging and fun, and there'd be plenty of Q's and placements to be won.

Remember to breathe, smile and look down to the end of your lead, and thank your canine partner no matter the breed.

He (or she) is there for you, when he'd certainly rather be playing ball. But he knows this makes you happy, so he is there at your beck and call.

And soon all the hours and hours of practice will be put to the test. Remember scores do not matter as long as you've done your best.

Rally should be quality time with your friend. As far as relationship building goes, I highly recommend.

So, hug your dog, kick up your feet, relax and turn out the light. Happy Rally-ing to All and to All a Good Night!